When you are practicing at home…
Spend a minute or two improvising on a few notes to warm-up your fingers and brain. Listen for a beautiful and clear tone.
Remember the Fab Five Rules from Class. Don't forget If You Squeak, Try 3 strategies to improve your tone.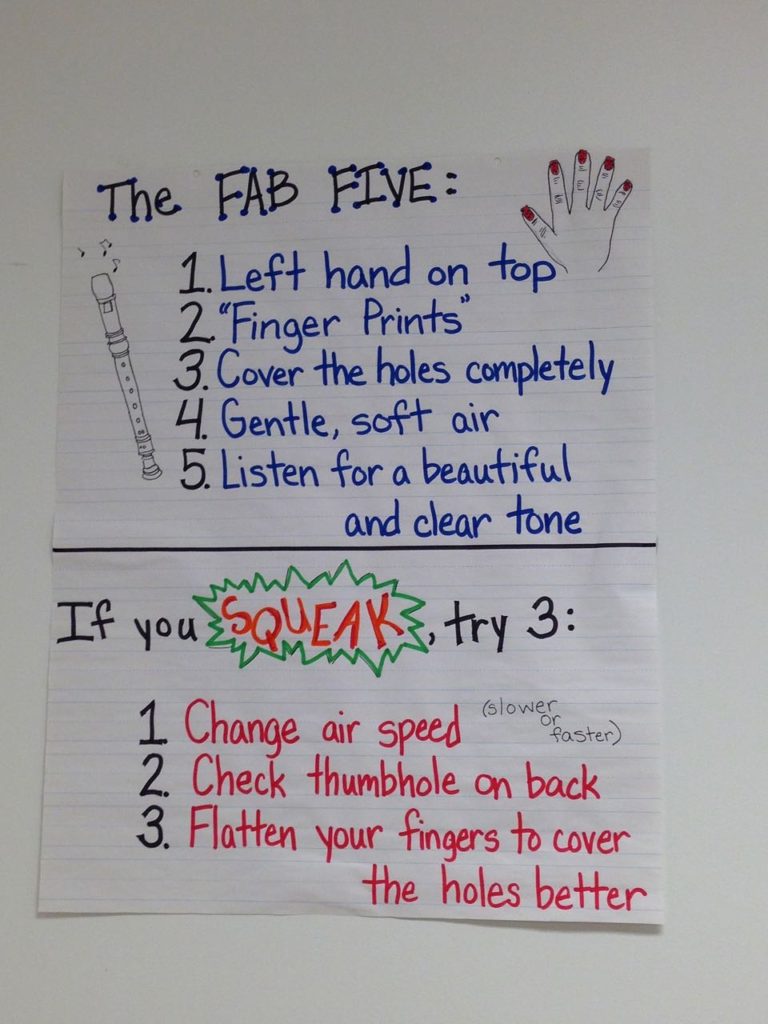 If you make a mistake, use one of our practice strategies:
1. CHUNK IT! -Practice that measure a few times by itself. When you can play that measure correctly three times in a row, try to play the entire piece or two chunks in a row without any mistakes.
2. RECYCLE IT! – Practice that small little part in lots of different ways. Change the tempo, dynamic, rhythm, or style to make that passage fun to play over and over.
3. SLOW IT DOWN! – Start super slow and don't speed up until you've mastered it at the each new tempo.
If you get frustrated, put your recorder away for a few minutes and just sing and clap the rhythm.
Try again later after you give yourself a break.
If you feel inspired, compose your own melody on the recorder to share with the class.
Always end your practice time with a song that you love to play. Give a little concert for your family so they can enjoy your music, too!
Check out these really cool videos!
Want to see how a recorder is made?  The Making of a Recorder
Professional Recorder Players
Horacio Franco performing Sonata No. 2 by J.S. Bach.
Nina Stern performing Havoon, Havoon by Grigor Naregatsi.
Daphna Mor listening tracks
Young Recorder Players
Lucie Horsch plays in a 2012 National Competition and at a concert in the park.