Rosie's Theater Kids is once again partnering with PS 51 5th Graders to provide us with free top quality dance and music theater classes for our students. Make sure to click on the links to visit the awesome RTK website. There are fabulous videos and pictures of our kids in action with Toni, Lori, and Thecla! We are so fortunate to once again be blessed with their talent and spirit in our school.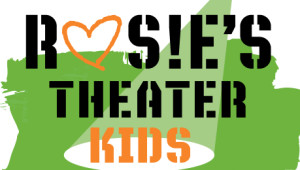 Since 2003 when the program was first founded, RTK has chosen PS 51 as one of their partnering schools. The foundation of the RTKids program, PS Broadway, is a 15-week, in-school program designed to introduce students to American musical theater. Every fifth grade class receives in-depth exposure to the theatrical arts in the heart of the city where Broadway was born. This program is provided at no cost to the students or schools. They also get to visit with a professional broadway artists including a Q&A session, and attend a show at no cost to the students involved! We are incredibly lucky to be a part of this union!!
Our 5th grade will have their classes on Wednesday mornings in the 1st floor gym. Their culminating performance will be in  January 2016.