Orchestra of St. Luke's Education & Community programs were developed with the belief that participation in music creates a sense of community, strengthens collaborative and leadership skills, instills self-confidence, sparks curiosity and a love of learning, and brings joy to people's lives.
OSL is committed to making high-quality instrumental music programs and interaction with world-class OSL musicians easily accessible to children and adults in New York City, regardless of financial resources or musical ability.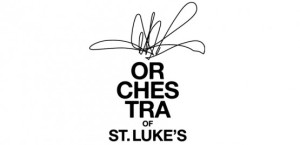 All students in grades 3-5 will attend two concerts free of charge as part of our partnership program.
We have also expanded our after-school strings program with both intermediate and beginner violin and cello classes through Abundant Waters and the Youth Orchestra of St. Luke's program.  Classes are full at the moment, but new openings will be available in May 2016 for beginner classes in Fall 2016.
For more information on our after school program at PS 51, visit our violin and cello class page.